Xero Accounting Basic Training
1 to 1 and Group Training available 
This Xero training course is the perfect way to learn how to use Xero's Accounting software to manage the day-to-day operations of your small or medium size business. You'll get a comprehensive overview of how Xero works, and you'll be able to put your new skills into practice with our interactive exercises.
This course is designed for business owners, bookkeepers and accountants, and provides an in-depth overview of how Xero works. You'll also gain a certificate on completion that will demonstrate your knowledge of cloud accounting software and look great on your CV! So why wait? Enrol today!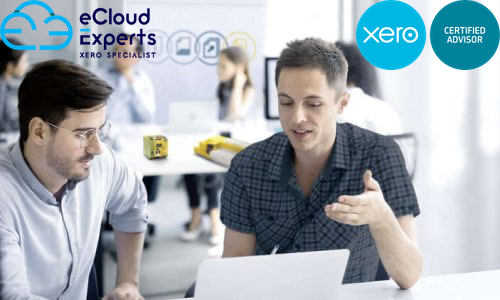 What will I learn from this Course?
N

Introduction to Xero Accounting Software

N

Organization details setup

N

Setup organization financial settings

N

Invoice Settings and adding bank details

N

Payments gateway setup

N

Understanding the chart of accounts in Xero

N

How to create Contacts

N

Raising sales quote and invoices

N

Entering purchase invoices and credit notes

N

Prepare and filling your VAT returns

N

Setting up bank feeds, how to reconcile the bank, bank rules

N

Recording petty cash payments

N

Manage Accounts payable and receivable

N

Exporting data to Excel and PDF

N

A review of reporting functionality within Xero
Live online |Classroom | Onsite |1 to 1
10:00am – 4:00pm (Weekdays and Weekend)
6:30 pm – 9:30pm (evening)
Each Participant Will Receive:

Certificate Of Completion

Comprehensive Training Manuals

One Month Of Free Email Support
Want to know more about our Xero Training?
Checkout out related training course
This course is design for Bookkeeper and accountant that have prior knowledge of Xero accounting and wish to learn advanced functionality of the software. Business owner that have completed our basic training or already have a good understating of Xero and are looking to utilize more of Xero's tricky parts will also benefit from this course.
In addition to our standard Xero training courses, we also offer Xero bespoke training. We can provide bespoke training using your own organization data or demo organization data and can be tailored to your specific needs & requirements. After the training, you will better understand all the features of Xero and how to use these to improve your business performance
Never Do It On Your Own Again
With us as your Xero advisor, you can get a handle on your business's finances through the power of Xero and the apps which integrate with it. We make sure that every single day is business as usual for you and your team.